Office Hours
Monday - Friday: 9:00 AM - 5:30 PM
Phone Hours
Saturday: 10:00 AM - 2:00 PM
Access Hours
Sunday - Saturday: 6:00 AM - 12:00 AM
Bluetooth Access to Gate/Unit
Online Contactless Rental if Desired
Moving Supplies Available for Purchase
Indoor, Heated Loading Bay
Convieniently Located off of 32nd Avenue and I-29
Dollies & Handcarts Available On-Site
Listed Prices Reflect Current Promotions!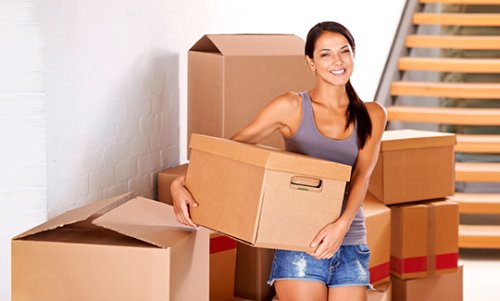 Self Storage Units in Fargo, ND
You can always trust Self Storage Solutions whenever you have self-storage needs. Our facility is clean, secure, professionally managed, and conveniently located. We work hard to ensure our tenants are completely satisfied with their storage experience. When you store with Self Storage Solutions, you'll appreciate all of our valuable facility features. We offer everything you need including:
Indoor Parking to Unload

Temperature-Controlled Units

Conference Room Available

Business Center

Store Your RV, Boat, or Car!

Wireless/Bluetooth Garage Locks

24-Hour Video Monitoring

Affordable Boxes & Supplies

Drive-Up & Elevator Access
Check Out What Our Customers Are Saying
"
"
Dawn Nystrom
on 03/07/2022
These units are so clean! The whole experience was easy and Tanner was friendly and helpful finding the space needed! Definitely the place to go in Fargo!
"
"
C. Buchholz
on 11/10/2020
Heated loading bay has been amazing for the snow days. Bluetooth access for the units and facility access! It is a very safe facility with tons of cameras and it is a great location.
"
"
Jacqueline Jones
on 11/09/2020
Excellent experience and super helpful staff. Love the ammenities
Storage For Your Boat, RV, Car & More!
Self Storage Solutions is conveniently located on Interstate 29 and 32nd Avenue, easily accessible to residents and businesses throughout Fargo, West Fargo, Prairie Rose, and Frontier. We're also happy to serve neighborhoods Bluemount Lakes, Anderson Park, Points West, and Brunsdale. Find our facility near Essentia Hospital, Wheatland Place Apartments, Fargo Signs & Graphics, and Wheatland Townhomes. Would you like to talk to a storage expert? Would you be interested in a tour? Call us today or stop by during office hours.
Here at Self Storage Solutions, we know the importance of customer service. Whether your needs are short term or long term, we're here to help you free some space in your business or home. Open 6 days a week, your stored belongings are always just a quick drive away. Once you've locked up your items, you won't have to worry. Self Storage Solutions is fully fenced with gated access and features state-of-the-art surveillance cameras. Hands down, there's no safer place than Self Storage Solutions to keep your possessions.
Climate Controlled Storage in Fargo!
Find Self Storage Solutions at 3030 36th Street South, just a few minutes from downtown Fargo, ND. Our facility is easily accessible via I-29, allowing us to serve residents and businesses throughout West Fargo, Prairie Rose, and Frontier. Would you like to take a tour of the facility and our self storage units? We would love to show you around. Give us a call or stop by the office to look around. The office is open Monday through Friday from 9:00 am to 5:30 pm and Saturdays from 10:00 am to 2:00 pm.
Follow 1st Ave N to 36th St N

Head south on Roberts St N toward 1st Ave N

Turn right at the 1st cross street onto 1st Ave N

Take I-29 S to 36th St S

Turn left onto 36th St N

Turn right onto Main Ave

Turn right to merge onto I-29 S

Take exit 62A for 32nd Ave S E

Use the left lane to turn right onto 32nd Ave

Turn left onto 36th St S

You've arrived at Self Storage Solutions
Take Main Ave W and I-29 S/US-81 S to 32nd Ave S in Fargo. Take exit 62A from I-29 S/US-81 S

Head west on Main Ave W toward Sheyenne St

Turn left onto Francis St

Turn right at the 1st cross street onto Main Ave W

Turn right at the 1st cross street onto 6th St W/Main Ave W

Turn right at the 1st cross street onto Main Ave W

Keep right to continue on Main Ave

Use the right lane to merge onto I-29 S/US-81 S via the ramp to Sioux Falls

Take exit 62A for 32nd Ave S E

Continue on 32nd Ave S. Drive to 36th St S

Use the left lane to turn right onto 32nd Ave S

Turn left onto 36th St S

You've arrived at Self Storage Solutions
Head South on I-29 S to 32nd Ave S

Take Exit 62A for 32nd Ave S East

Turn right onto 32nd Ave S / East Bound Lane

Turn left onto 36th Street SW (Frontage Road)

Follow Frontage Road to Self Storage Solutions

You've arrived at Self Storage Solutions